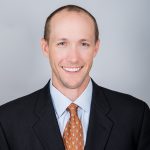 After graduating from Indiana University with bachelor of science degrees in Accounting and in Finance, John joined the Indianapolis office of Deloitte & Touche, one of the largest tax and accounting firms in the world, as a tax consultant. While there, he worked closely with Deloitte's tax experts in serving the tax consulting and preparation needs of some of Indiana's largest closely-held and publicly-traded businesses. He also assisted in the development and implementation of the tax preparation software that Deloitte uses in all of its United States offices. In 2005, John left Deloitte and joined the Indianapolis office of Alerding & Co, LLC, a top 25, by size, CPA firm in Indianapolis. While at that firm, he served somewhat smaller businesses and their owners in their tax consulting, tax preparation, bookkeeping, and other accounting needs. In October 2007, John founded Schaaf CPA Group in downtown Westfield.
Along with his wife, Lisa, and three children, John is a resident of Westfield, Indiana. John is a member of the Indiana CPA Society, the founding chair of the Westfield Farmers Market Committee and was recently named Westfield's outstanding volunteer of the year by the Westfield Chamber of Commerce for that work. In addition, John is the Past-Treasurer of the Downtown Westfield Association – a non-profit association of Westfield residents and businesses committed to bringing vitality and growth to downtown Westfield, and the current Treasurer of The Heart & Soul Clinic – a not-for-profit dedicated to providing free medical and dental care.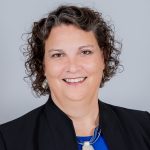 Candice "Candi" McDonald joined Schaaf CPA Group in 2013. She is a native of Iowa and an alumna of Indiana University. Candi has a background in agriculture, marketing, and currently specializes in payroll, small business accounting, and income tax. Candi is extremely proficient in all versions of QuickBooks and related accounting systems. She and her husband Steve live between Westfield and Noblesville, are active in their church and enjoy traveling to visit family as often as possible.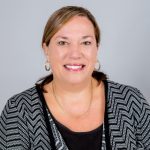 Cathy Waiter graduated from the University of South Florida in 1991 with a Bachelor of Science degree, having majored in accounting. Cathy has been in the practice of accounting since 1984. After joining a regional accounting firm in 1986, she achieved qualification as a certified public accountant in 1997. Cathy is an expert in the tax and accounting challenges faced by small businesses and their owners: tax compliance, tax planning, accounting, payroll, and benefits/retirement. Cathy is skilled in researching, analyzing, and consulting in the areas of tax compliance, internal controls and financial systems. Cathy is a member of the AICPA and INCPAS.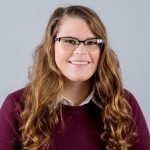 Sarah Ellis joined Schaaf CPA Group in 2016. She is a recent graduate from Indiana University with a Bachelor of Science degree in Accounting. She is currently in pursuit of her MBA/CPA designation. She currently specializes in payroll, small business accounting, and income tax. Sarah and her husband, Tyler, live in Cicero with their two Saint Bernard's, Elvis and Sammie. They are involved in different volunteer groups in their church and enjoy traveling.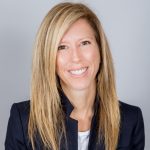 Jill Douthit is a graduate of Purdue University with a degree in Communications. Her background includes advertising and client management. Jill and her husband, Eric, enjoy raising their three boys in Westfield. Jill sits in the board for the Westfield Education Foundation and is an active volunteer for the boys' sports teams
.